How to Move in Vietnam: the Complete Relocation Guide
Is Vietnam welcoming to foreigners?
Vietnam is a popular destination not only for tourists, travelers, and visitors. It has also become a desirable location for people looking to move there permanently. The Vietnamese people, in general, extend a warm welcome to visitors from other countries as well as ex-pats.
The Decision to Move to Vietnam
You should learn as much as you can about the weather conditions before relocating.
Visa requirements are stringent and frequently updated.
There are many affordable transportation options.
Vietnam is a long, thin country in Southeast Asia that borders Laos, China, and Cambodia; you'll soon be calling this place home. People from all over the world flock to Vietnam for a variety of reasons. It's also grown in popularity as a place for people to move from elsewhere.
The Vietnamese people are known for their warm hospitality toward visitors and expatriates. Despite the warmth of its people, Vietnam's history of foreign occupation and subsequent wars have left the country in ruins. From Hanoi to Ho Chi Minh City, formerly known as Saigon, both have left an indelible mark on Vietnam. As a result of their country's harrowing past, the Vietnamese are fiercely protective of their autonomy.
Changes in Climate Can Be Extreme
South East Asia's Vietnam can be found between the Gulfs of Thailand and Tonkin. The northern border is China, and the southern border is Cambodia. In Vietnam, the climate varies greatly from one region to the next due to the country's long topography.
In the northern region of Vietnam, you will experience a monsoonal climate characterized by wet and dry seasons. Heat and humidity are constant in the South because of its tropical climate. To the north of Da Nang lies the Pass of the Cloud, a meteorological dividing line.
Typhoons are a common occurrence in the Mekong Delta and throughout Vietnam during the wet season, so be prepared if you plan to relocate there. Extreme flooding and property damage are common results of these typhoons.
A Politically Sound Nation with a Rough History
Those who move to Vietnam will quickly learn that it is a populous nation that is still struggling economically. After defeating the French in 1945, Vietnam established a socialist republic. On the other hand, France occupied the country until its defeat in 1954 at the hands of communist forces. Following the Geneva Accord of 1954, Vietnam was split in two: the communist North, led by Ho Chi Minh, and the anti-communist South, led by Ngo Dinh Diem. The conflict between the South (backed by US forces) and the North lasted from 1955 until Saigon's fall in 1975. (supported by China and the USSR). That resulted in a victory for the North Vietnamese and the reunification of Vietnam under communist rule.
Ten years of economic and political isolation followed the reunification, plunging the Vietnamese people into extreme poverty. However, in 1986, the Vietnamese government instituted a nationwide "doi moi" (renovation). They took action to open up the economy and attract foreign investment. Recent years have seen Vietnam's economic status improve, and the country sign treaties with a wide variety of nations, including the United States. Even though there may be some localized protests, communist leaders continue to exercise strict control over the country's political climate.
The government has made a number of attempts to further economic liberalization and international integration, but state-owned businesses continue to dominate the economy. Moreover, a major shift toward privatization has recently occurred. Government officials have been planning the privatization of over 432 SOEs since early 2014. As a result, foreign nationals are welcome if they are ready to invest or have the necessary skills.
Processing Times for Vietnamese Visas and Employment Permits
Types of Visas
You'll need to get a visa that lets you stay in Vietnam for the necessary length of time before you can move into your new temporary home. Different types of visas are available for different purposes and lengths of stay:
Tourist visas can be obtained for stays of up to one month and can be used either once or multiple times. This visa's maximum stay is 30 days.
It's more difficult to obtain a visa for business purposes. Sponsors, typically an employer, must grant applicants official permission to enter the country. This visa is valid for up to 12 months and has multiple entry capabilities. In order to apply for a business visa in Vietnam, you must first receive sponsorship from a Vietnamese company or individual and then gain approval from the Vietnamese Immigration Department. Apply for a business visa for a stay of up to 90 days if you do not have a business partner, employer, or another sponsor who can provide you with an entry clearance.
Visa application fees are waived for diplomatic and official passport holders. However, applicants must include a letter from their government or foreign mission in order to be considered.
The Vietnamese Visa Application Process is Very Stringent
Before starting their assignment, many ex-pats travel to their host country for a fact-finding trip, during which they look for a place to live and possibly visit schools for their children.
A number of countries have signed bilateral agreements with Vietnam that allow their citizens visa-free entry for short (15-day) stays.
If that's the case, a visitor's visa won't be necessary.
On the other hand, a visa is always necessary for visits of longer duration or for business purposes. Submit your application early so that you have plenty of time to process it before you leave. Unless otherwise specified, the following items are required from you:
travel document
application form, which can be downloaded from the internet
passport-sized photo
Cost of Applying
Felony conviction
documentation from the Immigration Office granting permission to work
The duration of your stay, the number of entries you plan to make, and the reason for your trip all play a role in determining the specific documentation and application fees you'll need to submit. The visa fee can be paid by check or money order sent through the mail. Inquire at the Vietnamese consulate or embassy in your area for more information. Because of how frequently rules are updated in Vietnam, official resources may contain inconsistencies or be out of date.
Travelers applying for a visa upon arrival should be wary of fraud.
For a fee, some websites offer visa applications online. Tourists should be aware that those websites are not affiliated with the Vietnamese government and will likely not grant visas. Some tourists have even made the trip to Vietnam based on the information they found on these sites, only to be turned away at the airport and sent back home.
There are some restrictions on who can apply for a visa upon arrival.
persons leaving a country where there is no reliable Vietnamese visa-issuing authority
those stopping in a number of countries en route to Vietnam
who are on tours organized by a foreign company based in Vietnam
Crew members from other countries whose ships are docked in Vietnam's seaport and who are hoping to leave the country through a different border crossing
travel to Vietnam for a family member's funeral or illness
individuals entering Vietnam at the request of a competent authority for the purposes of emergency response, search and rescue, disaster or epidemic control, or other special purposes.
Visa-on-arrival applicants must first obtain an approval letter from the Immigration Department (Ministry of Public Security), the Consular Department, or the Ho Chi Minh City Department of Foreign Affairs before entering Vietnam (Ministry of Foreign Affairs).
Constant Legislative Shifts Affect Work and Residence Permits
A business visa is not valid for long-term residence and employment in Vietnam; a work permit is required for stays of more than three months. Work permits have also been subject to frequent changes in Vietnam's ever-evolving legal framework. The government issued a decree in February 2016 with the intention of streamlining the process of obtaining a work permit; this decree replaced one that had only been in effect since 2013. Additionally, this order broadens the types of people who do not need to obtain work authorization. For further details, read our article on finding employment in Vietnam.
Traveling to and Around Vietnam
Urban centers and beautiful landscapes, large mountain ranges and long stretches of coastline—Vietnam has it all for tourists. However, most ex-pats prefer to live in major cities because that's where most foreign companies set up shop and it's easier to find work.
The Most Populous and Vibrant Metropolis of Vietnam, Ho Chi Minh City
Ho Chi Minh City, formerly known as Saigon, is the largest city in Vietnam and is home to more than 7.3 million people. Located in the south, Ho Chi Minh City is the epicenter of Vietnam's burgeoning urban scene. A bustling hub of commerce and entertainment.
The city's buildings showcase its historical significance. Ho Chi Minh City's skyscrapers and shopping malls attest to its modernization, while the city's historic pagodas and traditional markets define its identity. In this bustling Vietnamese metropolis, the old and the new coexist in seamless harmony.
Hanoi, the Graceful Capital
Hanoi, the Vietnamese capital, is situated in the northern part of the country. Hanoi offers a tranquil counterpoint to Ho Chi Minh City, the urban beating heart of Vietnam. The vibe here is one of sophistication and exotic cool. Hanoi avoided being bombed by the United States and was unaffected by Russian strategists and thus survived the war. As a result, the city displays remnants of its colonial past and exudes a charming French ambiance.
The city's long history as a commercial hub is still visible in some parts of the modern-day capital of Vietnam. Its current look is a fusion of its ancient and colonial past with something fresh and contemporary. Be careful not to get run over by one of the many motorbikes that ply the streets in the Hanoi Old Quarter.
More Options for Getting Around Than Anywhere Else
Most of Vietnam's transportation options are inexpensive and convenient. Whatever your age, your level of risk tolerance, and your level of experience, there will always be a choice.
There Are New Low-Cost Airline Options
Seven different airlines can be found operating within Vietnam. State-owned Vietnam Airlines is the market leader. There are also budget airlines that link the major cities together, such as Air Mekong and Jet Star Pacific. Ticket prices average around $100 USD and the most popular flight path is Ho Chi Minh City to Hanoi. Vietnam Airfare and Vietnam Airlines are two sites that come highly recommended if you need to book a flight.
Taking a train is the best way to see the countryside.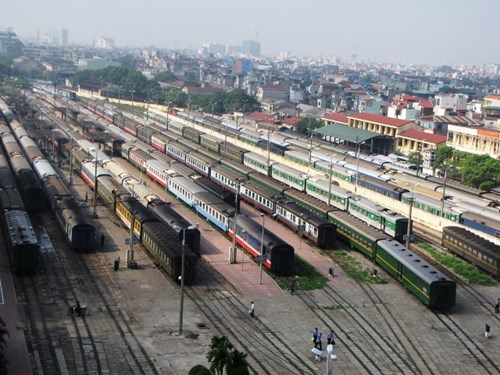 Taking the train in Vietnam is a great way to save money and see the country at a leisurely pace. Trains have rather dated decor due to the fact that the rail system is over a century old and the trains themselves have only been updated on an ad hoc basis. Your best bet, unless you're really into living like a local, is to spring for a "soft berth" ticket, which will get you your own bed in a room with three other people and air conditioning. Soft berth cabin fare from Hanoi to Ho Chi Minh City is about $80 USD and takes about 30–35 hours.
Convenient and Low-Cost Bus Service
Vietnam's well-developed bus system, in which each province has its own terminal, makes getting around the country a breeze. Only the most important (and thus expensive) companies use this system, and it is still difficult to book a trip using the internet. You can avoid using the internet altogether by purchasing your tickets at one of the terminal's registered booths and presenting them to the driver. One of the few travel agencies, Hoang Long allows online booking. The trip from Hanoi to Ho Chi Minh City takes 37 hours and costs about $35 USD.
Know the Differences When Taking Taxis!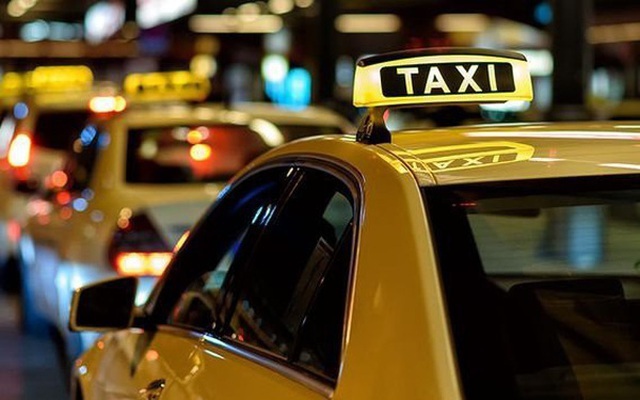 You should be able to tell the difference between "official" and "unofficial" taxis in any city where they are used. Taxis licensed by a specific company all use meters and adhere to strict safety regulations. Individual drivers own the unofficial taxis; they rarely use meters and will likely try to charge you far more than a fair fare.
In major cities, you can count on Taxi Hanoi, Vinasun Taxi, or Mai Linh Taxi. Last but not least, you should keep in mind that you could spend up to two hours in a taxi due to the heavy traffic.
If You Want to Take a Risk, Say "Xe Om."
The Xe Om motorcycle taxi service operates in the local area. They are a novel and inexpensive means of seeing the country, and they avoid traffic jams altogether. Since 2007, it has been the law that riders must be provided with a helmet for the duration of the ride. If you're feeling bold and want to use their services, settle on a price before you hop on the bike